5 Best Nike Running Shoes – Review & Buying Guide
Are you looking for running shoes suitable for races or workout sessions? If you have not yet worn Nike, this is the time to try some of its products. Nike is a trusted brand when it comes to footwear. It is a global brand known to offer trendy, stylish, upgraded athletics shoes among other items such as running shorts, socks, and tracksuits.
The company offers a variety of shoes. It is up to you to decide which ones fit your needs and budget. For that reason, we have provided a review of five best Nike running shoes to help you purchase the right shoes from the popular entity. Nonetheless, before delving into the reviews, let us look into more insights about identifying the correct running shoes for you.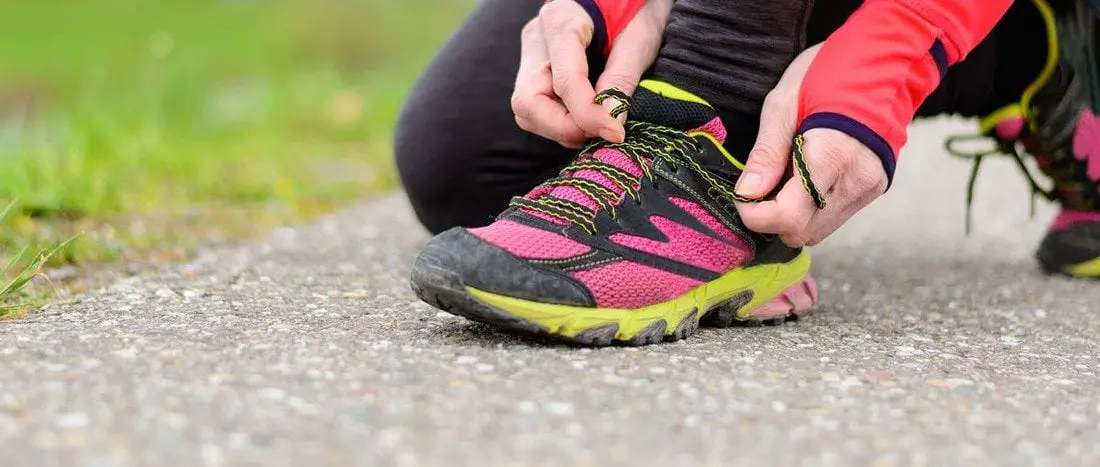 Why Choose Nike Running Shoes?
There are many brands of running shoes to buy that are as popular and great as Nike. However, why go for Nike anyway when the market has other excellent options?
One of the reasons to convince you that the company's products are worth buying is the fact that it improves its technology as the consumer market changes. When the need arises for better performing shoes, this brand makes the effort to fill the gap. It also anticipates what wearers may want in running shoes.
Nike uses fly knit and fly mesh tech to reinforce its shoes making them strong and durable. It offers users helpful cushioning to guard against shock and injuries. Flyknit, for example, has rubbery cushioning that foster comfort when running.
The establishment provides consume with a wide range of shoes to choose from. They come in many colors and designs to match buyers' tastes and preferences. You can also get fully customized shoes that are unique for you. Buy either low or mid height shoes and have fun on the road. It does not matter the surface on which you are jogging. Nike has shoes specific for road, track and trail running.
Nike uses materials that ensure you are comfortable when wearing their shoes. This way, you are able to cover distance and achieve satisfactory results in your forthcoming race or fitness endeavors. Comfort also has to do with cushioning. It ensures that your feet get the support and protection they need against shock and injuries.
Running shoes from Nike fit snugly for peace of mind when racing or running. The heel and toe areas are designed to support your legs so they do not slip. About sizing, Nike offers a variety of widths narrow, wide, regular, and extra wide. Depending on the shape of your foot, find a shoe that is not too narrow or too wide for your feet. The last thing you need is wearing oversize running shoes or those that squeeze your toes and heels. The discomfort derails movement. Plus you really do not want to go through the return process. Therefore, make sure you pick the right size.
Nike running shoes are responsive. They have an energy-retuning capability that boosts your steps making you feel you are moving fast. The shoes ensure you lose less energy to preserve more for the next steps. Responsiveness offers a springy effect. Once you step on the ground, your feet bounce back so you can continue running further.
5 Best Nike Running Shoes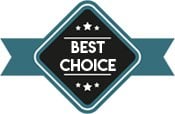 #1. Nike Unisex Flyknit Streak Running Shoes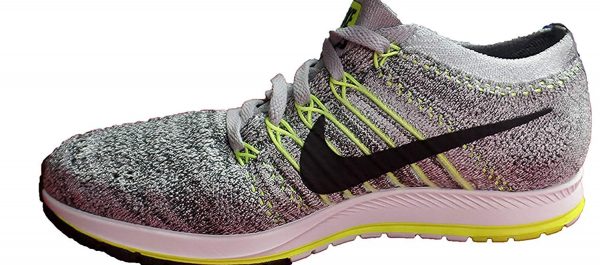 Male and female feet vary in various ways such as size. That is why companies provide both men's and women's running shoes. However, you can always find unisex shoes such as Nike Flyknit Streak running footwear. If you will be participating in a marathon, this make would be a useful purchase.
It consists of fabric and synthetic material. These shoes offer your feet support and cushioning for powerful strides and mile coverage. The heel uses Nike's zoom air tech that provides responsiveness when running. With a full-length foam midsole, Streak shoe offers cushioning.   
With a functional midfoot shank and toe shape, you will be getting extra propulsion and power on hard terrain and surfaces. This unisex shoe uses flywire and flyknit upper reconstruction that make it flexible and breathable respectively. Breathability keeps your feet dry preventing smells and discomfort.
Most buyers of Nike Unisex running shoes are satisfied with their performance. One buyer says, "Nice looking shoes as well as comfortable." Another one adds, "Lightweight and perfect." Others continue to say, "Fit like a glove. This is my second pair", "Comfortable, cute and lightweight. I love them", and "My teenage son is a long distance runner and he finds these very comfortable for racing".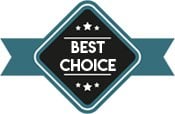 #2. Nike's Air Monarch Men's IV Cross Trainer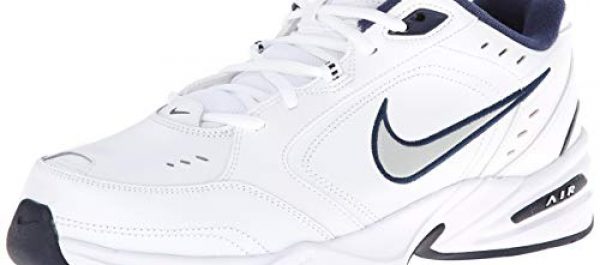 Air Monarch is an elegant shoe for training. It offers more than a sleek design. For example, it has a leather upper with overlays that provide support. About breathability, this product has perforations on the upper for efficient airflow around your feet.
Its midsole features an air sole that takes a full length design to offer maximum support and cushioning against shock. With a rubber outsole, the shoe provides proper traction on different types of surfaces such as pavements and gym floors. The outsole also has flex grooves that ensure smooth movement. There is no need to worry about slipping and sliding.
Monarch has several widths for consumers to select. It is usable for walking, jogging, and exercise. This make is an old-fashioned shoe referred to as 'the king of dad shoes' but has outstanding performance, which has kept it on the market for a while.
Regarding this shoe's upper material, different colors of Monarch IV are made from different materials. It is either synthetic leather on the entire shoe or a mesh and synthetic leather. The lacing promotes secure fitting not forgetting the pull tab on the heel that eases putting on shoes and taking them off.
Despite having a traditional men's shoes design, women can also wear Nike's Air Monarch Men's IV Cross Trainer.
Nike's Air Monarch Men's Iv Cross Trainer has much positive feedback from consumers despite the complaint about the shoes being squeaky. One buyer says the shoes have long life while another states they are comfortable for huge people. One user asserts that talc powder helps eliminate the squeaking.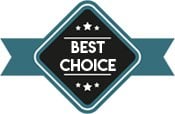 #3. Nike Women's Free 5.0 Running Shoe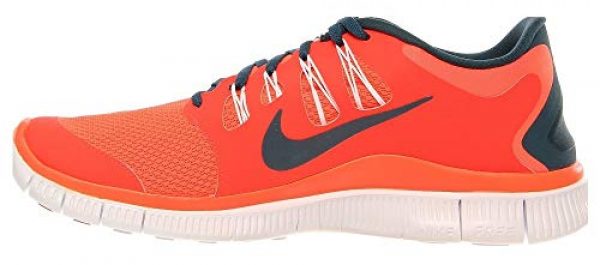 One thing about Free 5.0 shoes is the fact that it incorporates Nike's top tech features. It has light meshes on the flywire upper and an inner sleeve for snug fitting. They make the shoe follow the movement of your foot. The upper does not have overlays that cause shoes to become heavy. Flywire cables connect directly to the lacing while the soft mesh tongue allows air circulation to keep your feet and shoes dry.
The removable insole in the shoes offers underfoot support. To add on flexibility, you will be enjoying flex grooves present in the midsole that let your feet move in multiple directions whenever necessary.
Besides, these shoes have lugs on the rubber outsole for extra durability. Note that rubber is present at specific parts of the outsole that are prone to abrasion and wearing. Using a waffle pattern, this product is capable of absorbing shock from different types of impact to ensure hitch-free running. Its heel has a rounded structure that promotes natural steps besides keeping your heel intact.
Customer opinions on running shoes play a crucial role in helping you find the right shoes. They have first-hand experience with the footwear you want to purchase. With Nike Women's Free 5.0 Running Shoe, it attracts mixed reactions but a huge percentage of them are good. There are concerns about the sizes being small. However, customers are pleased that the shoes absorb shock and provide support when running.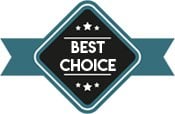 #4. Nike Air Zoom Pegasus 35 Men's Running Shoe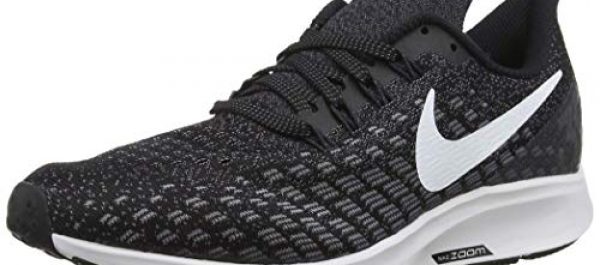 Do you tend to run on trails? Nike Air Zoom Pegasus 35 is one of the ideal running shoes for you. They have a lace up front to ensure a comfortable, firm fit. The manufacturer uses synthetic materials in making the shoe, which is available in varying colors for you to choose one that appeals to your eyes.
With the full-length zoom air tech and a beveled heel, Nike gives you the responsiveness you need from the running shoes and cushioning against shock. In addition, this product has an engineered mesh with zigzag stitching for the obvious reason of keeping your feet dry to prevent odors. Its flywire cables work towards improving your speed.
Pegasus 35's outsole consists of two rubber materials duralon for responsive functionality and BRS 1000 to offer long-lasting use by preventing wear and tear.
As one of the five best running shoes, Nike Air Zoom Pegasus 35 is a useful shoes brand. One buyer says, "Great shock absorption, excellent running shoe." Another one adds "Great look and super comfortable." A third person comments saying, "A decent update to my favorite daily runners." In spite of the one complaint about a narrow forefoot, Pagasus is a shoe worth trying.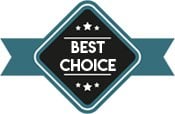 #5. Nike Epic React Flyknit 2 Women's Shoe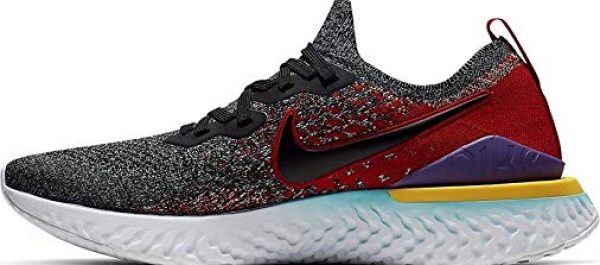 Do you want to buy a present for a female person who loves running? Nike Epic React 2 is the way to go. It features Nike's soft, springy, react foam that promotes responsiveness. It is energy-returning to help you run further. The breathable, upper part stretches thanks to the flyknit design, thus boosting flexibility.
For secure fitting, Nike Epic React includes a molded heel for stability as you run. The underfoot is soft and comfortable.
Nike Epic React Flyknit 2 Women's Shoe leaves customers satisfied with its performance, construction, material, design, responsiveness, and comfort. Ensure you get the right size to prevent complaints about the shoes being narrow for you.
A summary of the Factors to Consider When Buying Running Shoes
After reviewing five best running shoes from Nike, it is clear that certain factors determine whether a given brand is worth buying. They include:
Breathability and flexibility  

Comfort and cushioning

Lightweight and durable materials

Support and responsiveness

Stability
If you have come across another Nike shoe model that is not among the five products we have discussed, use these factors to establish whether it is a worthwhile purchase. Nonetheless, it goes without saying that Nike offers consumers high-quality running shoes despite a few concerns from some buyers. Considering the company has its own technological upgrades targeted on giving you superior shoes, their products are worth investing in.
Conclusion
Running is a fantastic exercise. It helps us stay fit and prevent lifestyle disorders such as obesity and cardiovascular diseases. It is also good for the mind and soul, as it elevates your mood and reduces stress. Running requires you to have supportive, comfortable, shock-absorbing, snugly fitting shoes. Otherwise, you risk hurting yourself. With the above five Nike running shoes, you now have an idea of what makes up a great running shoe. What remains is you identifying one that best suits your needs and placing an order.