The hydration pack is a gear that you need to own if you are a person who likes sport or outdoor activity. There are two types of hydration pack, the backpack, and the waist pack. Both of them has the bladder to carry a fluid supply. The hose will be led above the shoulder and placed in backpack/ waist pack chest strap. As a result, you will be easier to quench thirst, only by sucking the valve. However, some of the hydration packs; especially the backpack, equipped with cargo space for store your clothing, food, or other types of equipment. This one is genuinely helping you concentrate while doing your activity like running, hiking, biking, and so forth.
How to Choose the Best Hydration Packs?
Well, there are some considerations when purchasing the
best hydration packs
. You need to understand its type, features, capacity, and others. Some hydration packs designed for light activity, and some for the harsh outdoor trip, so, make sure you get the right one. Follow these tips to buy the right hydration packs based on your needs.
Buy Hydration Packs Based On Your Activity
There are a lot of types of hydration types. Some of them are divided based on its activity. Hydration pack for running will be different with the hydration pack for hiking, snowboarding, or skiing. Each activity sometimes has its hydration packs. For examples of skiing and snowboarding needs a hydration pack that can make their water supply not freezing. Besides, buy the right hydration packs is by knowing its specific. Some hydration packs specially made for women or youth. Women hydration pack typically shoulder strap, and hip-belts. It also equips with narrower and shorter torso dimension. Meanwhile, the youth one provides smaller capacities, and it has adjustable suspension.
Pay Attention to Hydration Pack Capacity
Talking about choosing hydration packs, it means talking about the right position. The fluid capacity ranges typically from 1.5 liters to 3.0 liters. If you plan to get multiple-day activity, the bigger one would be perfect. However, if you only go for short adventure, choose the lower one. Besides the fluid capacity, cargo capacity is also essential. Just like the water capacity, how you choose the cargo depends on your needs. For overnight or multiple-day adventure, you need hydration pack with more cargo capacity for clothing, food, and other supplies. On the other hand, for half-day adventure, you probably need smaller hydration pack.
Choose the One With the Great Features
Buy the right hydration packs may become a difficult thing for some people. Besides seeing to its capacity, you also need to know the features. For very
exhausting activity
, choose the one with complete features and in-built protection. Make sure it also very lightweight to carry. A lightweight hydration pack can be comfortable for running and hiking activity. Purchasing hydration packs undoubtedly some careful consideration. So far, the features, the capacity, and the activity become three crucial things to consider. Besides, choosing the easy-to-fill and washable hydration pack would be so much better.
Type Of Hydration Packs: Choose the Best What You Need
When it comes to hydration packs, it means we are talking about its types, features, fit, and capacity. The first significant thing when purchasing this gear is by knowing the kind of hydration packs first. Hydration types are designed in several types based on your activity. Each activity has its hydration pack. So, make sure you know what kind you need.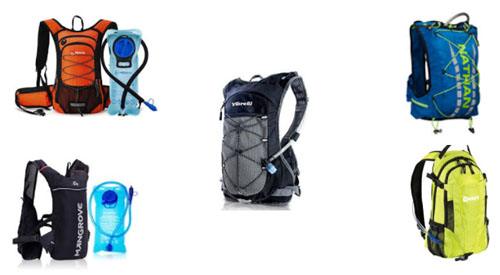 Type and Design
There are two kinds of type of hydration packs. The first one is hydration waist pack, and another is hydration backpacks. Besides those types, there are still other packs that specially designed for different outdoor or sports activities like cycling, running, snowboarding, hiking, and others. However, all of them have the necessary feature which is hydration reservoir. This one will help you more comfortable to drink your water as doing outdoor activity. Let's take a look at this type of hydration packs to make sure you get the right pack for your activity
Hydration Backpack Type
1. Hydration Backpack for Hiking
It is usually used for hiking activity. It features cargo storage for food, or other outdoor types of equipment like you need to carry.
2. Hydrating Backpack for Cycling
It specially designed for mountain biking and road cycling. This one is lightweight and gets larger cargo space for additional gear, clothes, or bike equipment.
3. Hydration Type for Running
For this type of hydration packs, it designed in running vest and running backpack. The vest specially designed like the vest so that it can be fit to your body. There is no cargo space for this type, but you will get some pockets to store important tools. Meanwhile, the backpack has simple hip-belt, a lot of pockets, and some storage for food or clothes.
4. Hydration Pack for Snow-sports
Who says there is no type of hydration packs for sports activities in snow? The snow-sport pack is designed to avoid your water from freezing. It has insulation in the drink tube and reservoir, even some of them have bite valve coat.
Types of Hydration Waist-pack
Besides the backpack, you also can get hydration waist packs for short-time outdoor activity. This one is perfect for people who like simple and small hydration pack. Rather than the reservoir, some of them are equipped with water bottles along with smaller storage room. Hydration waist-pack could be the best for a trail run, short hiking, and other light adventures. Choosing the right hydration pack sometimes can be a tricky thing. Here is some
list of the best hydration packs
for your adventure.
Tips in Choosing Hydration Type
Selecting the right hydration type probably could be the difficult decision, however, as long as you understand well about its type and function, it leads you to get the right one. For the daily activity like one day hike, choose the one who storage space for navigation tools, food, and clothing. Meanwhile, if you plan the multi-day or overnight trip, you need a built-in hydration backpack. This one has more storage for the hydration bladder and a lot of outdoor gears and equipment.
Trick for Cleaning Hydration Packs
Cleaning hydration packs may be hard after exhausting activity. Follow these tips on how to clean your hydration packs properly. As a sport or outdoor lover, you certainly take hydration packs with you. However, after having exhausting activity, sometimes we often leave our hydration packs at random place such as over the sofa, at basement, in the care, or even under your dirty clothes. Unpacking your bags sometimes can be the hard thing to do after long, exhausting time. All you want to do is only get some rest and food or taking a shower. Besides the shower, cleaning your hydration packs is important. Don't leave it off for a long time, or it probably could get some bacteria and dirt.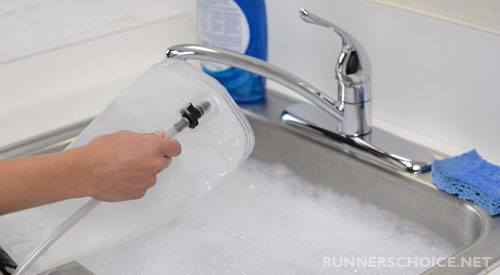 Clean your Hydration Packs as soon as possible
Unpacking your bags, put out and clean it up your hydration packs is all you need to do after taking some run or rides. Never leave it for days, if you want to make it keep hygiene. Cleaning your hydration packs as you get home also can make it more long-lasting to use. A dirty hydration pack which is neglected for days typically will have some bacteria, moss, and more dirt. So, let start new habits by cleaning your gear as fast as you get home. Here are some tips and trick to clean your hydration packs easily.
Cleaning Hydration Packs Quick and Easy
1. You probably get confused to clean your hydration packs in a fast way, so this is what you need to do;
Prepare some hot water and two tablespoons baking soda. If you don't have baking soda, you may use bleach or dental cleaner as an alternative.
Mix all ingredients in a bowl, and then put it inside the hydration packs through its tube.
Leave it for about 30 minutes, and then wash it with hot water and mild or dish soap. Make sure that you rinse it thoroughly from any ingredients.
Once it is all clean, wait until it dries before using it again.
2. Cleaning the hydration packs using dish soap sometimes makes some soapy taste. As you get this problem, this is tips for clean your hydration packs without leaving a soapy taste;
Do the same cleaning steps just like in tips number one.
Rinse the hydration packs with hot water and some lemon juice rather than soap. It will damage any residue and leaves bitter taste instead of soapy taste.
Use scrubber pad if it is possible to activate antimicrobial coating.
3. It is another thing to clean your hydration packs as you leave your hydration packs for few more days;
Soak the reservoir for one night by using hot water. Make sure you clean it before doing this step.
If there is a lot of dirt left in the valve, leave a toothpick to boost airflow while it is drying.
You can clean it with dishwasher, but make sure it goes with non-sugar versions. Don't mix it with leftover with sugar particles.
Cleaning hydration packs probably could be the worst activity ever when you are fully tired. However, now you know to clean your hydration packs quickly and easily. As cleaning this stuff, make sure to let it dry from any moisture. Making this cleaning habit after the ride or keep your hydration pack gets easily damaged or dirty. Hopefully, this tips should solve your problem and know the facts before choosing the right hydration pack. Happy picking and adventure!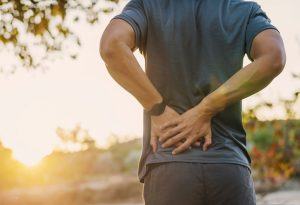 You are probably wondering if your shoes are either increasing or causing your back pain which you can liken to the chicken and egg problem.Everything
Read More »
Running has always been a significant physical activity that promotes cardiovascular health. Whether you are a daily, occasional or professional runner, you need great running
Read More »
If your days involve standing for a long time, then your shoe is the most important prop.  Sneakers are the highly rated shoes for standing
Read More »